GANGZAÏ
Poetic Design
Gangzaï is a French design brand born from a history of friendship, passion, love of graphic design and offbeat humour. Affirmed in its creation, Gangzai offers original collections featuring surreal illustrations that juxtapose the everyday and the unexpected, with strong and poetic ideas. Our designs are dedicated to making people smile, dream and travel to an imaginary universe.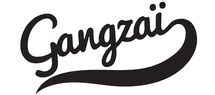 Add
News
28/08/2020 Paris Design Week Septembre 2020

Gangzai takes part in the Paris Design Week from 3 to 12 September 2020. Visit our Parisian showroom and discover all our collections! For more information: contact@gangzai-design.Com

09/01/2020 New collaboration with the Marignan Champs-Elysées hotel !

This is the crazy project that the Marignan Champs-Elysées hotel entrusted to GANGZAÏ to create a prodigious dynasty of zany and offbeat characters who express themselves through an extraordinary decoration of the living spaces, the shop and the products that make it up. For more information: https://www.hotelmarignanelyseesparis.com/fr/page/marignan-gangzai.5472.html#row-20319

29/08/2019 Gangzaï is at the Louvre Museum !

To bring works to life in the city, to meet legendary characters from legendary paintings in Parisian places, where city dwellers, lovers, tourists, such is the spirit wanted by Gangzai Design for this new poetic and artistic collection created in collaboration with the Rmn Grand Palais for the Louvre Museum.