SILIKOMART S.R.L.
SILIKOMART presents a complete range of pastry moulds and kitchen tools.
SILIKOMART is a young and dynamic company based in Venice (Italy) specialised in the production of silicone moulds and accessories for the creative pastry and baking, chocolate, cake design and much more. SILIKOMART offers a wide range of refined and innovative products, with a functionality, practicality and beauty which meet the needs of all the people who love to bake. SILIKOMART products have a reputation for enhanced design and are renowned for their high quality silicone and made in Italy production.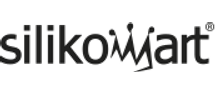 Add
News
12/01/2018 KIT FRUTTI ROSSI

A very high quality silicone kit to make a dessert with a unique raspberry decoration!

12/01/2018 GEMMA

A dome with facets ... and with a 3D design!

12/01/2018 BREAD RANGE

A revolutionary moulds range to make you home made bread!