JLC - JOSÉ LEITE DE CASTRO
Creating Timeless Memories is our motto, we at JLC, specialize in the design and production of furniture and decorative items for the Interior Design sector, supplying exclusive and high-quality products.
Started in 1980 by José Manuel Leite de Castro, JLC has 40 years of expertise designing and producing a range of products from furniture, upholstery, lighting, fabrics to accessories. Present in more than 40 countries, we offer both classic and modern products, as well as the ability to customize products to specific requests. The purpose of JLC is to provide the customers with excellent and effective service, supplying exclusive and high-quality products.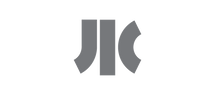 Add
News
23/03/2022 Press Release 2022

At Maison&Objet, José Leite de Castro would like to invite you to explore our new collection for 2022, an evolved interpretation of modernity handmade by our skilled craftsmen.