URBAN NATURE CULTURE AMSTERDAM
Attending MAISON&OBJET
17-21 January 2020
HOME ACCESSORIES Hall 4 — Stands D2 - E1
URBAN NATURE CULTURE brings you the world right at home.
With a long-standing experience in home and lifestyle collections, Anne Marie Hermans, is a dutch entrepreneur who is proud to present you the brand that reflects her vision of the world: URBAN NATURE CULTURE AMSTERDAM. With the many collaborations, exposing the art of the individual and collective spirit, URBAN NATURE CULTURE AMSTERDAM likes to set an example and supports local producers as well as suppliers of natural materials.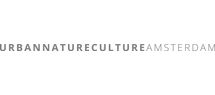 Add to selection
News
20/12/2019 Street to Street Project - Second-hand tableware beautyfied with FORZ®Glaze

The Street to Street Collection is a collaboration between Urban Nature Culture, Studio Mixtura and Mineralz. In our joint ambition to reduce the claim of raw materials, we have created a collection of second-hand tableware beautified with FORZ®Glaze.

10/12/2018 3D printed lampshade made from 2 plastic bottles

Inspired by our love for the planet, each Botella lampshade is 3D printed from the recycled material of 2 plastic bottles. This unique printing process leaves the lamp with textured surfaces that play with the light, dispersing it in unexpected ways. It is created by the talented designers from the Better Future Factory so that together we can build a better future.

31/05/2018 Share your food

This foodsharing collection is a series of Terra Cotta plates and bowls in different sizes. Mix and match to create exciting combinations – serving a homemade meal with a diversity of side dishes, sauces and small bites. Make it part of your high-tea, serving chocolates, petit-fours and cakes, or create a little high wine wine with olives, crackers and a variety of nuts. Handmade in Portugal.