CIQI
CIQI is influenced from the word "miru", a Japanese word for "to look", "to see", "to observe", or "to watch". We all experience daily derivative of "miru", and through that, we design colorful use of vision.
Our brand CIQI makes everything related to eye-wears. CIQI is derived from the word "shiki", a Japanese word for "four-seasons". Japanese four-seasons give us variety of unique and beautiful colors. One of our collection main items are reading glasses. We consider our reading glasses to be used as a tool to meet new words and phrases, and provide intellectual time for the users. Magnifying glasses and glasses cords are not only mobile tools for your vision, but they can also be accessories. Experience our Tokyo base creations, wearing their colors and feeling their texture!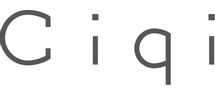 Add
News
13/11/2020 The latest order sheet

The order sheets with the latest our collections and terms and conditions. Please take a look.