BAOBAB
Present at Maison&Objet Fair
From 08-12 September 2022
Original designs beckoning the user to travel. Well-suited colours give distinction and refinement to an everyday object. Home and fashionable linen.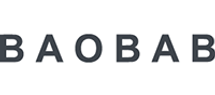 Add
News
29/01/2021 La Jacinthe d'eau pour les Fleuristes

La floraison des concept-stores autour du green dans le domaine de la fleurs, que ce soit en succulentes, cactus ou fleurs séchées, a mis en avant l'intérêt du cache-pot. Les offres standards sont tristes et BAOBAB s'est fait plaisir en revisitant le sujet à partir d'une approche végétale. BAOBAB est le premier à travailé la jacinthe d'eau sur petit diamètre et propose un univers colorés .