OTTIU
Beyond Upholstery
Ottiu is a reinterpretation of mid-century lifestyle into the unique upholstery pieces with exquisite designs. You will dive into a glamorous collection that goes far beyond upholstery. Each and every design piece is much more than a decoration item… it is the main character of your living space, the star of your house. Ottiu creations tells you stories about Hollywood's grandeur. Combining sophistication and sex appeal, dressed up with smooth velvets, any place will be the perfect movie set, where sensual designs are the scenario for your mysterious desires.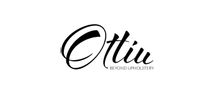 Add
News
02/02/2021 Asymmetrical Dining Chair: Marlene

Dressed up in smooth cotton velvet and supported by handcrafted walnut wood legs, the Marlene dining chair will bring the Hollywood Golden Era's vibes to your dining room décor. Setting a contemporary dining table with its asymmetrical design will be a symbol of class and elegance.

02/02/2021 For fringes addicted: Beth Stool

So versatile as stylish, the Beth stool is suitable for use as a decor corner piece, to embellish a living room, or even beside a dressing table to adorn your closet.

02/02/2021 Lips-Inspired Armchair: Jeane

Jeane's seductive top embellished with fringes rests on elegant lacquered legs. Turning the Jeane Mid-century Modern Armchair itself into an opulent yet comfortable ideal piece for a deluxe living set.