A GRUPE LE LIN DE LITUANIE
A top of the range and comprehensive collection of linens for the table, the kitchen, the bed, the bath, gift accessories, baby collection, curtains, fabrics by meter.
Direct sales of our fabrics and products. Manufacturing to your specifications. We can develop a product or a collection to your special design and measures.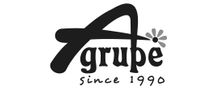 Add