ANTOLINI
Designed By Nature, Perfected in Italy Natural stone is a fragment of the stream of life, the heartbeat of the ages, the skin of our planet. Perfect in its peculiarities, it is asymmetrical, rough, irregular. It is purity in its most perfect form.
Antolini is a world leader in the natural stone production and at the absolute forefront of the industry. The mission of the company – founded by Luigi Antolini in 1956 and active today on a global scale - is to offer a wide selection of materials standing out for their unique colours, finishes and patterns. Every piece of stone produced by Antolini celebrates Nature through its colours. The Exclusive Stone Collection represents its continuous commitment and dedication to offer unique and extraordinary natural stone materials to its customers.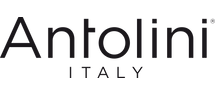 Add
News
11/03/2021 Bianco Lasa I Covelano

Thanks to its extraordinary communicative strength, natural stone is the perfect solution to give indoor spaces an exceptional personality. This kitchen area is the perfect example, as the most striking features are the Bianco Lasa I Covelano "Vena Oro" and Bianco Lasa I Covelano "Macchia Vecchia" marbles offered by Antolini.

11/03/2021 Belvedere

Belvedere expands and extends spaces, giving breath and breadth to the environments. Deep and luminous at the same time, this Antolini granite has an enigmatic and complex personality because, despite emerging from a dark background, it transmits great light and vitality. The veins erupt with surprising blazes of colour and flashes of life from the elegant background shattered by slashes of ice.

18/01/2019 Python Black

Enchanting and mesmerizing, the beautiful patterns of Python Black vividly reinterpret the dark and sophisticated shapes of a python's skin, infusing any enviroment with a wild and alluring atmosphere. Bright, flowing and chaotic strokes emerge from a uniform, black background, granting dynamism to this wonderful granite.