K-LIGHTING BY CANDIBAMBU
We light up your projects!
The company CANDIBAMBU is located in the North of Portugal and is committed to the manufacture of lighting equipment and decoration. Our client is both the small shopkeeper as well as the large chain stores of furniture and lighting , but our client is always a satisfied client! The CANDIBAMBU distinguishes itself from the competition due to the design and innovation that puts on the products of medium to high range, featuring all years new and original models.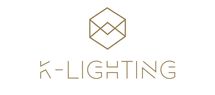 Add
News
14/10/2017 NEW WEBSITE

We are proud to invite you to visit our new website, on the same address as always! More intuitive, with all the necessary information you need about the products, get to know some of the news for 2018. Customers who were already registered should use the same access credentials. New customers who do not have a registration can do it on the login tab in the main website bar.