LOCOMOCEAN
LOCOMOCEAN, trendsetter and specialist in neon and contemporary lighting. Let us brighten your night with our custom neon designs & exclusive pieces created in our own factory.
LOCOMOCEAN is a specialist lighting & gift company that produces goods with a nod to the cool, eccentric and playful side of life. Launched in London in 1994 with the aim to create innovative and fun designs, we have supplied thousands of independent stores alongside major global retailers with our own products as well as their private label. For global supply we have warehouses in the Europe, USA & Asia.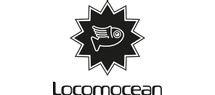 Add
News
18/12/2019 THE LOCOMOCEAN BOARD

​Customise and display your own messages with our Locomocean Board! Suitable for any occasion, whether you are hosting a party, travelling the world, getting hitched or simply to display at home!