BRITOP LIGHTING POLAND
BRITOP Lighting is a creative European lighting manufacturer. Its know-how is the combination of natural materials such as wood and LED technology.
Enter the world of BRITOP Lighting - a major European manufacturer of contemporary lighting. BRITOP develops innovative and functional lighting by combining noble and natural raw materials such as wood, metal, fabrics - linen and jute, glass, concrete, timeless paintings and new 24V LED technologies. Our portfolio includes 4000 products manufactured under our own brands and OEM type. French product design is the result of the work of the entire international team - in France and Poland. Made in EUROPE, FSC® certificate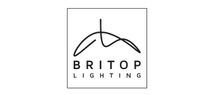 Add
Projects
News
17/03/2022 Press release - See you in France!

With undisguised joy we would like to inform you that we have opened our showrooms in France! These are designer meeting places, not in one - but two French cities!

17/03/2022 Press release - eco responsibility

BRITOP LIGHTING - discover the eco-responsible activities of the Polish lighting manufacturer For years, environmentalists and activists have been sounding the alarm not to exceed that we are reaching the impassable limit that our environment can withstand. In the current situation, we ask ourselves "can we do something?" The answer is yes!