MALIFANCE
Ornamental, utility and design ceramics to indoor and outdoor : sculptures, area of tableware, jars plants. Glazed stoneware /with patina. The MALIFANCE ATELIER NZIRU workshop invites you in the musing, in fantasy.
Inspired by nature, ceramics of NZIRU workshop are born from the union of numerous know-how (sculptures, clay stamping, molding). Situated in the department of the Drôme, in the South of France, where MALIFANCE feel aware of what's going on around her : pebbles, eggs, vegetables, animals, clouds. Indoor : sculptures, statuettes, area of tableware (plates, bowls, dishes - since 2014 collaboration with star chefs). Outdoor : jars for plants, under various sizes. Clay stoneware or china, glazed or with patina, not gelif, normalize safe-food. Small and medium size series. Possible specific order.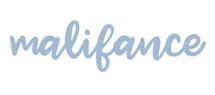 Add
Member of Ateliers d'Art de France
Collections
Projects
News
17/02/2021 The whale bird

The whale-bird is an imaginary sculpture, half aquatic, half bird. Made of porcelain and stoneware containing quartz crystals, it seems to come out of the water, accompanied by thousands of water droplets.

04/09/2018 The Unicorn fish

Always in a good mood, the unicorn fish brings luck and happiness to those who have kept their child's soul. Stoneware and porcelain sculpture. Gold enamelled fins.