IB LAURSEN
Ib Laursen ApS designs and sells home and garden decor, matching the Nordic design tradition, to retailers all over the world. Our product range is wide and offers a great number of possibilities in creating a unique and cosy atmosphere.
A great deal of the product range is designed in-house, inspired by fairs, flea markets and tours abroad and are combined to 4 collections per year. The products are manufactured by carefully selected suppliers in Asia and shipped from the head office in Ribe to our retailer network all over Europe. Ib Laursen ApS was founded as a retail shop in 1971 by Ib Laursen but has since developed into being one of Scandinavia's biggest wholesale suppliers of decor. Ib Laursen ApS has sales representatives/agents in Denmark, Norway, England, Germany and Holland and about 50 employees in Ribe.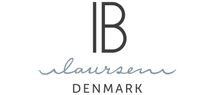 Add
Projects
News
02/02/2021 ALTUM

The Altum is Latin for high or deep water – or simply tide. The tide cleanses, brings new life and gives nourishment to the entire Wadden Sea – a unique nature reserve full of life and vivid plants.

02/02/2021 Spring Summer 2021

The year 2021 has begun and what a year! We will spend more time at home with our loved ones. Therefore, there will be an increased focus on creating the perfect, calm setting of homelike cosiness, where we can enjoy the warm and bright spring and summer days.