IB LAURSEN
Attending MAISON&OBJET
17-21 January 2020
HOME ACCESSORIES Hall 5B — Stands L14
IB LAURSEN has a large range of products suitable for the livingroom, the kitchen, the bathroom, the garden, and many other things.
IB LAURSEN designs and sells home and garden decor, matching the Nordic design tradition, to retailers all over the world. Our product range is wide and offers a great number of possibilities in creating a unique and cosy atmosphere, both inside and outside. In the 2020 edition of our Spring Summer collection, you are invited around the house and the garden, where you will be introduced to more than 600 novelties, which will adorn and influence the interior and exterior décor. Welcome – you're invited to get onboard in the new Spring Summer 2020 collection.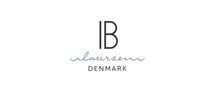 Add to selection
News
19/12/2019 ALTUM 2020

Our new Meadow-scent puts the ancient cornflower's ability to calm and cleanse into use. The cornflower products are ecological and thus ensuring that you can indulge in the pure experience of relaxing in a sunny flower field.

19/12/2019 Spring Summer 2020

Soon, a new page is to be turned in the calendar and we will be entering a new year full of new colours, shapes, designs, trends and tendencies – and as always, we start out by presenting our Spring Summer collection to you.

08/08/2019 Autumn Winter 2019

Join us in our alluring autumn and winter universe. It is both cosy, relaxing, warm, breathtakingly beautiful and above all; inspiring.