IB LAURSEN
Attending MAISON&OBJET
17-21 January 2020
HOME ACCESSORIES Hall 5B
IB LAURSEN has a large range of products suitable for the livingroom, the kitchen, the bathroom, the garden, and many other things.
IB LAURSEN designs and sells home and garden decor, matching the Nordic design tradition, to retailers all over the world. Our product range is wide and offers a great number of possibilities in creating a unique and cosy atmosphere, both inside and outside. A great deal of the product range is designed in-house, inspired by fairs, flea markets and tours abroad and are combined to 4 collections per year. The products are manufactured by carefully selected suppliers in Asia and shipped from the head office in Ribe to our retailer network all over Europe.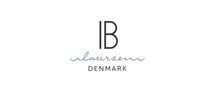 Add to selection
News
08/08/2019 Autumn Winter 2019

Join us in our alluring autumn and winter universe. It is both cosy, relaxing, warm, breathtakingly beautiful and above all; inspiring.

08/08/2019 Proviant - Our Finest selection

With our new delicacy line Proviant® you can invite your guests to the table with tasty delights from our Danish backyard

18/12/2018 Spring Summer 2019

It is a new year full of new colours, shapes and intriguing trends. As always, the Spring Summer collection is what we are diving into first – and we are thrilled to present it to you in this catalogue.