ANDREA HOUSE
Present at Maison&Objet Fair
From 20-24 January 2022
New Collection Autumn-Winter 2021-22: Devote time and space for yourself
Those moments when you want to indulge yourself with the pleasure of being at home, to turn your home into a retreat full of warmth, a place to set your creativity free.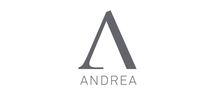 Add
News
19/07/2021 Autumn-Winter 2021/22 collection: the pleasure of staying home

A selection of intimate, warm and home items created to meet new consumer demands. This Autumn-Winter 2021 collection fully exemplifies our slogan "Devote time and space for yourself".

22/01/2021 New Collection Spring-Summer 2021 is already online

Functionality with intention The Andrea House Spring-Summer collection has been designed in response to new consumer demands, which are increasingly seeking intentionality behind the products and experiences they consume. For this reason, the new collection is based on functional parts, seeking the durability of the item with quality materials as well as the exceptional design of a work of art.