1. ENCYCLOPAEDIÆ DYBDAHLUM.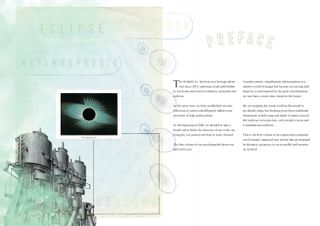 Add to favorite
Eclipse, Metamorphosis, Rebloom.
The Dybdahl Co. has been on a heritage adventure since 2014, exploring visual gold hidden in rare books and stored in libraries, museums and archives. At the same time, we have established our own collection of rarities and diligently added to our sortiment of high quality prints. At the beginning of 2020, we decided to take a breath and re-think the structure of our work, our strengths, our passion and how to move forward. The first volume of our encyclopaedia shows our path until now. Curated context, classification and navigation in a massive world of images has become an exciting challenge for us and inspired by the great encyclopedists we now have a more clear vision for the future. We are mapping the visual world as illustrated in pre-digital times, but breaking away from traditional limitations in both range and depth of topics covered. We build our own structure, with modern twists and a Scandinavian aesthetic. This is the first volume of an exponential compendium of images, organized into entries that are arranged by thematic categories, in an accessible and systematic method.