Art Deco styling. Private residence.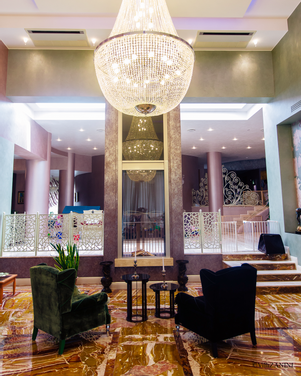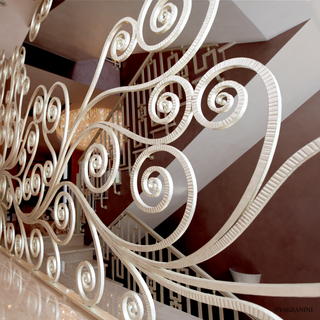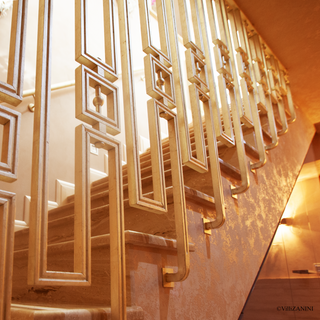 Add to favorite
Opulence in white gold
Two main shapes give rise to this delicate mix of patterns: A symmetrical and balanced pattern for the staircase's balustrade, which states the abundance of the house. Although the overall look is rather minimalistic, the aesthetic peculiarity of this element lies in the grooves that you can see in the wrought iron structure. Art Deco inspired big volutes and twirls for this playful ornamental partition panel. The marks of hammering that lend rhythm to these generous curls are a clear hallmark of true craftsmanship. Artistic blacksmithing lies in the details.