AZMAS RUGS
Fine handwoven rugs. We are proud to work with the skilled weavers of the desert state of Rajasthan in India and promote the ancient craft of rug weaving with our design ideas.
Azmas Rugs is a story about expressing and creating ideas on cloth. We undertake to explore ideas and design concepts and evaluate how we can bring those ideas into our rug story. We believe that creativity is the golden thread that is woven into the warp and weft of a rug. We are not confined to any particular kind of weaving. We opt for hand knotted constructions when there is intricacy in the design of a rug; and choose a flatwoven weave when we want to display simple harmonic pattern.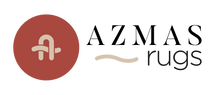 Add to selection
News
29/07/2019 Azmas Rugs

Azmas Rugs is an initiative to promote hand-weaving through working in a variety of materials: cotton, wool and bamboo silk. We seek to revisit traditional woven motifs from dhurrie and kelim weaving, ikats, and Islamic tile patterns and discover fresh color interpretations. We are proud to present our inaugural collection of Dhurries here at Maison Et Objet.