KASANE
KASANE is a wall decoration panel, made from sustainable natural materials used in Japan for over 1000 years, originally for roofing traditional constructions.
Our craftsman, using his traditional techniques for roofing, gave birth to indoor wooden panels. KASANE has a natural gradation and a unique texture, perfect for inspiring your life! KASANE looks great when used in specific locations or spaces and gives a touch of serene luxury to your precious projects. Your clients will love the feelings its organic looks procures them, a very unique sensitive experience. Create that noble organic luxury neoclassic space in your interior!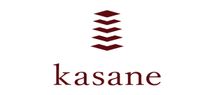 Add
Projects
News
02/03/2021 DESIGNART TOKYO2020

DESIGNART TOKYO 2020 "knit series" created from natural gradations from tree bark assembled on the pannel and hightened by gilding magical work by Manuela Paul-Cavallier https://design-anthology.com/story/designart-tokyo-2020

15/01/2020 Kasane Collaborate with Manuela Paul-Cavallier

~ Japanese traditional material meets European gilding art ~ Manuela Paul-Cavallier is an established artist in Paris whose work is shown in galleries throughout the world. KAANE is a special wall decoration inspired by Japanese traditional roofing technique. Come and see the delicate alchemy of our special collaboration for Maison &Objets.

15/01/2020 Kasane-Introduction of sustainable materials-

kasane is a sustainable wall decoration panel. We use the bark of Japanese cypress trees which are over 80 years old without cutting them down. We only peel off the outer layer of the bark which grows back, so we can harvest it again, about every 10 years. Our company makes roofs for traditional buildings in Japan. Kasane panels are made using the same techniques.