DESIGNERS GUILD
Whatever your style, you can find your bedlinen with the wealth of designs.
Helping you to create beautiful spaces infused with style and character has been our passion at Designers Guild for the past fifty years and there is no better time than Spring, with its promise of new life and new energy, to achieve this. Each design from our wonderful collection of bed linen is thoughtfully conceived with creativity and spirit to offer you the freedom to add individuality, style and luxurious detail to your bedroom, making it the haven of your dreams.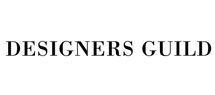 Add
News
02/08/2022 Press kit Fall Winter 2022

Discover fall winter 2022 novelties !

01/09/2020 Watercolor

Watercolor is totally part of the Designers Guild brand. Whether floral or ornamental, watercolor is always present. For a soft and delicate bedroom, this is the perfect brand.