VINCENT SHEPPARD
Attending MAISON&OBJET
17-21 January 2020
TODAY SIGNATURE Hall 6 — Stands J74 - K73
VINCENT SHEPPARD has been designing and manufacturing indoor and outdoor furniture with exceptional seating comfort since 1992.
Today, VINCENT SHEPPARD furniture is exported to more than 40 countries. VINCENT SHEPPARD headquarters are located in Belgium, while their main production plant is located in Indonesia, a country known for its rich tradition in weaving. By constantly challenging itself and its design aesthetics, the brand is able to present young and contemporary furniture collections that answer to all modern needs. They combine a clear focus on quality and comfort with craftsmanship and an age-old technique and translate these ingredients into qualitative, durable and appealing designs.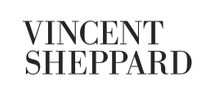 Add to selection
News
23/07/2019 Exciting launch of indoor and outdoor novelties

Discover our new Titus and Finn chairs, the Achille dining table, the new Kodo collection, and the terracotta Loop range.

15/01/2019 Indoor and outdoor novelties

Discover our indoor and outdoor novelties!

06/09/2018 Vincent Sheppard - Exciting launch of indoor and outdoor novelties

Vincent Sheppard will be present at Maison & Objet September 2018, the leading international home décor fair in Paris. The brand will showcase its novelties such as the WICKED collection in rattan, the ALBERT ROUND table, the JEROME table, the TWINELIGHT lighting garland, and the limited-edition LOOP collection in indigo. Prepare for surprising designs, natural charm of rattan and blue hues.