ESSIX
With its textile know-how recognized for 60 years and constantly renewed creativity, the ESSIX household linen brand stands out for the quality of its products.
Established in the north of France near Lille, in a region proud of its textile heritage, Essix aims to offer more and more Made in France products while offering quality household linen at affordable prices. The collections are imagined and designed in the Nieppe workshop.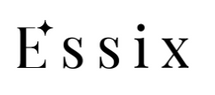 Add
News
02/08/2022 Press kit Fall Winter 2022

Discover the Essix press kit for the new Fall Winter collection.

03/09/2020 Essix Kids

Children also have the right to beautiful bed linen. This is why our sets are available in a single bed, so that our dear children can have quality sheets!

03/09/2020 Make-up Remover Squares and Zipped Pouches

Thanks to our fabric scraps, whether it's bedding scraps or terrycloth towels, nothing is lost! We therefore offer make-up removing squares and kits made from these famous scraps!