MOOGOO CREATIVE AFRICA
MOOGOO produce and promote unique handmade upcycling and design furnitures, home decoration and decoration items made in West Africa.
MOOGOO CREATIVE AFRICA's philosophy is built on three principles: The fair trade approach of furniture and art, developed and produced in West Africa by designer using traditional method and skills to create modern objets and furnitures made out of local renewable resources and/or waste materials. The originality and aesthetic of the products: each one is unique, handmade, and design. The intercultural exchange between African artists and Europe.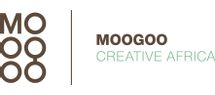 Add