PIGMENT FRANCE BY GIOBAGNARA
The luxury brand PIGMENT FRANCE, which joined the GIOBAGNARA group in 2018, is a master at enhancing tableware and appliances with different materials such as straw, willow, rattan and leather, bringing a new luxury to everyday objects.
PIGMENT FRANCE creations live through time, as they represent the combination of industry and talent; the world is fascinated by the products from this land, by the care in the selection of raw materials as well as by the search for top-notch quality and creativity in each and every stage of the production chain. Looking to the PIGMENT FRANCE workshop with its expert artisans, GIOBAGNARA aims to preserve and further develop the huge potential of this lifestyle manufacture. Manual skills and craftsmanship shine through in the beauty of its products, heritage and identity.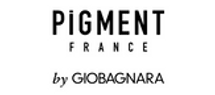 Add