ART OBJECTS BY JOAO BAPTISTA
Design and creation of decorative art pieces, some of them as Light Art. Work methodology aim at using wood, iron, cork, etc. and his core technique for the "Light Objects" its beeswax and other waxes.
Art Objects by João Baptista is a small studio located near Lisbon, Portugal. Its main activity is the construction of unique, or small series, decorative pieces for decoration of hotels, residences or spaces such as bars and restaurants. The best known pieces are the "Light Objects" which provide a unique ambient light atmosphere.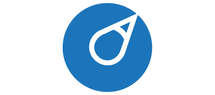 Add