SOMESHINE
After the first successful launch in 2019 Maison & Objet September, SomeShine is returning to M&O 2020 September for the 3rd time with an ambition to bring more "shine" to your daily life.
SomeShine is inspired by the interesting things we find in our everyday lives. This new Taiwanese brand is backed by a team that has been designing and manufacturing LED baby and kids night lights for over 11 years now. SomeShine leverages this experience to keep designing products that create "SOMESHINE in your daily life". We start by doing what we do best, with innovative designs and fun shapes to create an unique brand of night lights. Some thing that blends in nicely with nursery decorations and sparks a little fun at the same time. #nightlight #USB rechargeable #sustainable packaging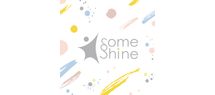 Add
News
03/09/2020 Noodoll × SomeShine - Silicone Rechargeable Night Light New Product Release

Super Cute designs from Noodoll. Turning the fun RiceMonsters in Silicon Rechargeable Night Lights.

02/09/2020 In Elle France: Luckyboysunday x SomeShine collaboration brings to you the cutest Danish Brand of Night Lights

2020 Sept. Luckyboysunday and SomeShine works together to combine the cute characters from the Famous Danish Brand of Luckyboysunday and the super skills from SomeShine to design and developed 3 really cute rechargeable night lights. "We hope you love them as much as we do!" Lots of love, the LUCKYBOYSUNDAY team.