LOU DE PRAY
Lou de Pray creates limited series of high quality lamps, entirely handmade in France. Above all, Lou de Pray is concerned with returning to the fundamentals of craftsmanship: conscious, responsible, and human.
Several people are involved in their creation : the artist in charge of creating the lampshades, their embroidered illustrations, and the design of the base; the carpenter and the turner, who handle the wood and who, with great care put into every detail, bring to life the artist's vision. Lou de Pray represents a desire to return to a handmade craftsmanship, to the softness and quality of carefully chosen materials. The brand stands for taking the time to create, assemble, and unveil, to sublime and breathe love into each creation.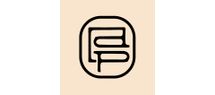 Add
Projects
News
22/11/2021 Salon Exp'Hôtel

Les luminaires brodés Lou de Pray sortent de l'atelier pour s'installer au Parc des Expositions de Bordeaux. Je serai du 28 au 30 novembre 2021 au salon Exp'hôtel. Tous les modèles de la 1ère collection seront présentés, l'occasion pour vous de pouvoir les regarder de plus près.