ASHLEIGH & BURWOOD LTD
Welcome to the world of ASHLEIGH & BURWOOD and their fragrance lamps that delicately perfume your home, providing divine purification for your senses.
We see fragrance as an art form, and we believe a person takes the same care in choosing how to fragrance their home as they do in what perfume to wear. We want YOU to love our fragrances.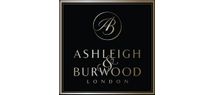 Add to selection