XLBOOM
Present at Maison&Objet Fair
From 18-22 January 2024
FOREVER
Hall 6 — Stands D38
XLBOOM conceives and distributes high-quality decorative objects. Innovative yet timeless designs are the central concept for this Belgian company.
A strong couple and equally strong business partners. XLBOOM was founded by Geert-Jan Van Cauwelaert and Ann De Cock in 1997. Since then, they've been developing decorative home accessories and small furniture. Over the years the brand has become an important player in the Belgian design market. Well-thought-out designs for in- and outdoors. A long-lasting tradition in timeless design. Originality, quality and handmade is what characterizes the story. They also work with national and international designers for their products. All products are made by and exclusively for XLBOOM.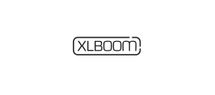 Add
News
24/01/2023 Frame it with a Floating Box

Beautiful memories and pieces of art are made to stand out. With the elegant, charming and handmade Floating Boxes, every picture gets a place in the spotlight. Available in different sizes, colors and shapes so they can easily fit into any interior design. ⁠Floating Box is an original and timeless design by XLBoom owners Ann De Cock and Geert-Jan Van Cauwelaert.

18/01/2023 Bliss, a colorful new design by XLBoom

Completely mouth blown and handmade by professional craftsmen. The Bliss vases are an exclusive new design by Ann De Cock and Geert-Jan Van Cauwelaert with a unique touch. A colorful collection of flower vases in 2 sizes with an exceptional design. Add a candle to the small one for an elegant display.

16/01/2023 Wine tastes better with our newest addition, Diablo

With the inspiration of ancient wine cups, designer Frederik Delbart created Diablo. Due to their stunning yet simplistic design, Diablo makes every event feel even more luxurious and special. All items are made from black powder coated stainless steel and are the ideal way to bring your dining table to the next level. Diablo, make your wine taste even better.