Javier Gomez' selection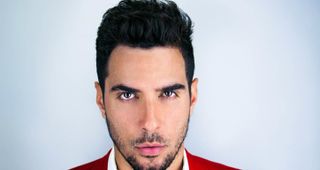 Javier Gomez was one of the 6 winners of the RISING TALENT AWARDS for MAISON&OBJET AMERICAS in 2016.
Lena
AMALIA HOME COLLECTION
Lena is a name that brings to mind Helena of Portugal, the daughter of one of the country's first Christian kings, whose eyes shone like the sea, and whose hair reflected the sun. She was compared to everlasting spring, and that is how you will feel when you enter your bedroom. • Jacquard woven from cotton with piping; • Duvet Cover, Pillowcases and Boudoir; • Coordinates with Prado, Rosália and Areia designs. RRP - Pillowcase 50x75 cm
Bol " Coquillage"
CATHY ASTOLFI
Aquatic atmosphere for these pearly bowls. They evoke the land of the island and the proximity of the sea. These very stylish containers are available in stoneware enamelled in turquoise to moss green or in black sandstone and ultramarine blue. The exterior is matt. The artist works, shapes each piece without a lathe, then polished each piece with a pebble. No part is completely identical, nor completely different. These high temperature stoneware are suitable for everyday or decorative use. Not recommended for the microwave. From 100 to 130 g. Pleasant for tea or raw food, ice cream.