Brigitte Silvera's selection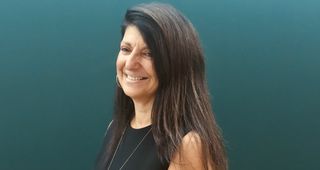 As manager of the Silvera boutiques on the rue du Bac and head of development for Silvera in London, Brigitte remains true to Silvera's number one mission of mixing pieces, letting each interior express its own character.
August by Vincent Van Duysen
SERAX
The Outdoor collection by Vincent Van Duysen for Serax is made of aluminium and it is available with a black or grey-green powder coating. This makes it suitable for both indoor and outdoor use. The chairs, lounge chair, and table articulate the sheer simplicity of the monastic life they were inspired by. The wider, slightly lower proportions are of this day and age and contribute modern-day comfort.
standing lamps by Muller Van Severen
VALERIE OBJECTS
This standing lamp consists of virtually nothing more than a curved and fluid line with a bulb stuck at the end of it. Seeing that this object should stand on the floor, two small lines were added, becoming the legs of the lamp. On the one hand, the sober design does not attract too much attention, on the other hand its playful character catches the eye. To emphasize this building appearance, the lamp is offered in cheerful colors like green, blue and even curry. Moderate varieties in black, gray and brass are also available.