Laura Gonzalez' selection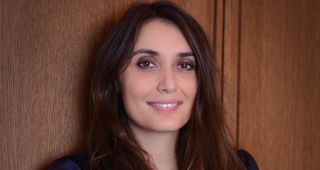 Architect Laura Gonzalez is known for her work on iconic Paris nightspots, shops, private apartments, hotels and chic restaurants such as le Bus Palladium, l'Hôtel le Relais Christine, l'Alcazar, le Manko-Paris… She has accepted to share with MOM her selection of the most inspiring pieces.
Sculpture Earth - Tree Column
KARINE DENIS
Sculptures - Raku Ceramic Vertical Columns (sandstone earth). Height from 150 to 200 cm. Bare trees, like a hyphen between Earth and Heaven. The trunks are treated in black, white, smoky grey enamel, where Matte and Glossy play like Shadows and Light. Unique pieces Fully handcrafted in my workshop in Brittany. Made in France.
Natural Bowl, large
PASCAL OUDET
Oak bowl, turned and sandblasted. Other dimensions and colours available on order
PETRIFIED WOOD | Coffee tables of petrified wood
XYLEIA NATURAL INTERIORS
The robust petrified wood slabs from Indonesia, Arizona and Madagascar are beautiful. Cut from large trees that lived 20 million years ago, the colours are mostly earth tones, making them suitable for virtually any interior. With a coffee table, we offer wood, petrified wood, stainless steel or wrought iron legs.