Laura Gonzalez' selection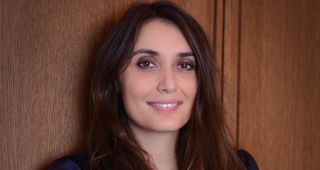 Architect Laura Gonzalez is known for her work on iconic Paris nightspots, shops, private apartments, hotels and chic restaurants such as le Bus Palladium, l'Hôtel le Relais Christine, l'Alcazar, le Manko-Paris… She has accepted to share with MOM her selection of the most inspiring pieces.
Decor series
MUUBS
The Decor series is a new, modern interpretation of the art deco era, mixing antique brass and blackened powder-coated metals in organic rounded and contemporary furniture pieces adding to any room decor. The decorative book shelves can be used to create personality in the decor, and for storing, among other things, your favorite books, ceramics or decorate with your favorite objects.
Terazzo Cement Tiles
KAROISTANBUL
Handmade Cement Tiles are very durable products that can be used indoor and outdoor, both on floors and walls. They are made from natural ingredients and they are customizable.
Petrified wooden coffee tables
XYLEIA NATURAL INTERIORS
The robust petrified wood slabs from Indonesia, Arizona and Madagascar are beautiful. Cut from large trees that lived 20 million years ago, the colours are mostly earth tones, making them suitable for virtually any interior. With a coffee table, we offer wood, petrified wood, stainless steel or wrought iron legs.