Pierre Gonalons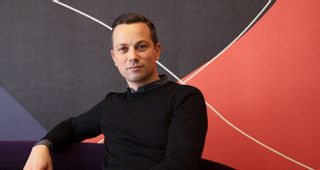 Pierre Gonalons is a product and interior designer based in Paris. Camondo school alumni - 2002, Pierre Gonalons very quickly established his singular vision of design and space. His creations are setting between simplicity and spectacular and focuses on the expression of the material and the craftsmanship which he considers to be a major source of inspiration. Discover his decor and design product selection!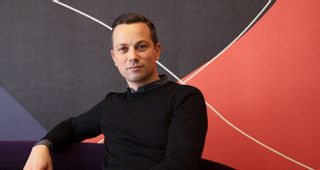 GEBRUEDER THONET VIENNA GMBH (GTV)
N.811
Steam bentbeech chair and stool, designed by Josef Hoffmann in 1925. A timeless and modern design gives the chair N. 811 an outstanding comfort and lightness. Availables in three versions: woven cane seat and backrest, upholstered seat and woven cane backrest, upholstered seat and backrest .
MANUFACTURE DES EMAUX DE LONGWY 1798
SOVEREIGN VASE "HERITAGE"
Passion, inspiration and tradition are the key words that characterize the craftsmen of our Manufacture, and we are proud of it.If nothing gets lost, let's go back to our classics!"Héritage" reproduces, with great finesse and freshness, three of our decorations with seedlings of flowers in camaious blues of greens or greys, enhanced with Longwy gold.A return to the sources highly appreciated by enamels lovers with this collection that is both chic and timeless.Decor details painted in 21 carat gold.
LA GALLINA MATTA
PARENTESI 800
Placemat in coated linen With matching table set including napkins and coasters
WIENER SILBER MANUFACTUR
serie of gold-plated vases
In his first collaboration with Wiener Silber Manufactur, US American designer Ted Muehling created a series of bowls, vases and candleholders whose forms appear to be taken directly from nature. These elegantly animated, delicate objects illustrate a new facet of silversmith art. The spice dishes for Wiener Silber Manufactur were developed from the very attractive seed vessel of a tropical plant. The unusual organic form fits pleasantly in the palm of the hand and magically creates softly flowing light reflections on the silver and the internal gilding.
UP GROUP
Kandla centerpiece
Marble centerpiece designed by Michele De Lucchi
KAROISTANBUL
GAUDI AND BIZANTIC CEMENT TILES
Gaudi and Bizantic Relief Cement Tiles are all handmade products. They are perfect for outdoor use. They can be produced in the required colors.
MAPSWONDERS
Lui Garden Vase
To capture the elegance of French formal garden style, Lui garden vase was designed with an opulent but elegante body. Composed by outdoor resistant timber has its body armored with a cast iron frame. Lui more than a vase is a decoration piece that is ideal to be next to Padova Lounge chair
GOULIBEUR
LARGE FRENCH WALNUT SHORTBREAD BISCUIT
Large shortbread with french walnuts. It will accompany pleseantly a fruit salad or cream and can be also enjoyed with a cup of tea or coffee
Pierre Gonalons is a designer and and interior architect based in Paris. Brought up in Lyon in a family of Italian background, he very early on develops a pronounced taste for art history as well as french cultural heritage. After graduating from Camondo school, he quickly sets the tone for his singular take on design and space. He founds his own creative studio at the age of 23 and collaborates with prestigious brands such as Lalique, Chloé, Pierre Frey, Nina Ricci, Pernod, Weston... while simultaneously developing his very own limited edition line of products for international galleries. He becomes the artistic director for the historic Italian design editor Paradisoterrestre and closely collaborates with numerous Italian clients such as Ceramica Bardelli, Masiero... Drawing inspiration from a long history of craftsmanship of traditional materials , his creations come across as both simple and spectacular dialogues between present and past. He defends a minimalist approach of design imbued with references to pop culture and decorative arts. Since 2016 Pierre Gonalons has been focusing his creativity on a wide array of interior architecture projects. In the pure tradition of the greatest holistic interior architects, and fueled by his own experience in furniture design, he takes at heart to draw every single detail of his decors, down to the finest element. In 2019, he takes part in the prestigious AD Intérieurs exhibition and is awarded AD top 100 designers. Widely covered by international press, his work has lately been featured in numerous in depth articles by magazines such as AD, Elle décoration, Interni Icon design and Departure.