Blue Moon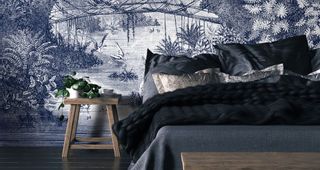 Selection M&0
The golden hour… That special moment when night and day join hands. A moment beyond time, ideal for reflection, also a potent source of inspiration for designers who use it to create.
THE NIGHT, NAIROBI - KENYA, SCENTED CANDLE
LALIQUE VOYAGE DE PARFUMEUR
• Voyage de Parfumeur collection, highlighting Lalique's Hirondelles motif • Satin blue and gold lacquering • Laser cut swallows • Scented candle 190 g • Burning time: 40 to 50 hours
Sleep regulator DODOW
KUBBICK
Dodow is a luminous pebble that will change your nights! This sleep regulator has only one aim : helping you fall asleep faster in a total serenity ! Dodow is ultra-simple to use : placed on your bedside table, it projects a light beam on the ceiling. All you have to do is synchronize your breathing with this halo. Dodow takes you gently from 11 to 6 breaths per minute and helps you maintain this rhythm. Naturally, your brain activity will slow down. You fall asleep faster than taking any sleeping pill and above all, with no side effects!
_M101 Suspension
HENRI BURSZTYN
Spiral galaxy with delicate rays, _M101, the last born of Henri Bursztyn's creations, transports us into the constellation of the Great Dipper. Sculptural and majestic suspension, _M101 unfolds into a whirlwind of light. Graceful spiral with tapered rays, it illuminates the space of a multitude of golden stars. Its beautiful wingspan of 2 meters, its feather weight and its low height make it possible to install it under all the skies!