A marbled effect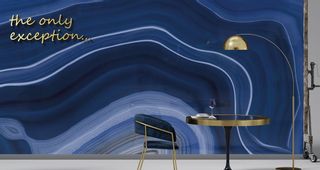 Marble enchants us with its delicate veining, variations, and nuances of color. Its precious aspect is inspiring designers and brands and showing up these days in a multitude of objects...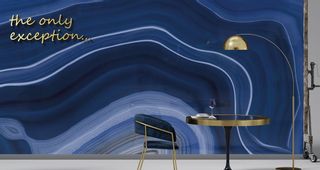 EMILGROUP
LEVEL MARMI by Level
Level, the beauty of large surfaces. Marmi Collection: Three fresh new colours are introduced into the marble-effect collection, all with great expressive strength: Agata Blu, Onyx Black and Blanc du Blanc. They are offered in the 162x344 cm size in 12 mm thickness, in the Full Lappato finish. In response to the demand for slimline, lightweight ceramic slabs, the number of products available in 6.5 mm thickness has also been extended.
COUCKE
Cambrai Aubergine / Tablecloth and napkin
This table cloth Cambrai, in cotton, presents, in purple tones, plains. 100% cotton table cloth. Machine washable at 60°C. Sauge color. Teflon treatment. MADE IN FRANCE Size : - Tablecloth : 180x180 cm, 150x190 cm, 160x240 cm, 180x300 cm, 180 cm (round), 235 cm (round). - Napkin : 45x45 cm.
NAZAR RUGS
MARBLE - The crackle
Silver-Plated Artificial Wool (Polypropylene) Rug Polypropylene is a synthetic fiber that is not harmful to the environment. IT TICKS ALL THE BOXES Geometric lines? OKAY. A marble effect frame? Okay, too. Comfortable texture and brass effect lines for a sophisticated touch. Now enjoy! This model does good to your feet. Easy-care carpet that does not lose hair and does not catch dust. Certified according to STANDARD 100 by OEKO-TEX. Price per m2
BOUTURES D'OBJETS
SOLARUM Lamp
The Solarium lamp is a tribute to the sun, a perfect circle that transparently returns a soft light. This lamp with minimal lines surprises with its recycled plastic composition. These innovative and eco-friendly materials evoke alabaster and marble, giving Solarium a premium look. Designed by simple assembly, this lamp comes flat. Made in France. Lamp intended for indoor use only. Socket E14, 220-240V. 5W LED bulb included. Composition: recycled PET and HDPE, textile cable.
ERASME GROUP
Marmorino Venezia M
Marmorino is an art that consists in mounting with the help of a spoon, decorative patterns quite thick several cm much like the current staff. Marmorino is a lime stucco that many people can confuse with Moroccan tadelakt. It is ideal for interior rooms: kitchen, bathroom, living room... It allows to obtain refined surfaces with a decorative marble effect and a satin shine. Marmorino is a lime plaster that is ideal for wet rooms.
ETOFFE.COM
Margate Marble Velvet
Margate Marble velvet stimulates your curiosity with its abstract design. Presented in a palette of pigmented colours, the fascinating design highlights bubbles with a brilliant effect, while evoking marble. This creation with its fluffy texture has a magnificent fall.
SUCK UK
Marble Effect Mugs
Black and pink ceramic mugs with a marbled finish. Perfect for a morning brew.
MAISON VALENTINA
DIAMOND FAUX MARBLE BATHTUB
Diamond bathtub designed in fiberglass with a luxurious faux-marble painting glossy finish. The diamond shaped sculptural body is based on its name, making it a exquisite item in any modern bathroom. This bathtub also presents a golden rim, a small detail that stands out, besided the hand-painting work.
LAMINAM FRANCE
Black Desire Coatings
Available formats: 1000 x 3000 1620 x 3240 Available Thicknesses: 3 mm, 5 mm, 12 mm and 20 mm
EDIMAX ASTOR CERAMICHE
Edimax Astor Ceramiche Golden Age
Porcelain stoneware tiles. With 6 sizes, 3 colors, 3 types of decoration, 4 types of mosaics and special pieces like steps and baseboards, GOLDEN AGE offers a vast and varied program to offer complete range of design solutions for every type of architectural and development project. Thanks to the different formats of small and large dimensions, the matter of a classical nature can be contextualized in spaces modern.
VETROFUSO DI DANIELA POLETTI
"Marble" Plate Ø28cm
100% Murano glass tableware. The white veinings in the glass give a marble-like look. All our items are entirely handmade in Italy and fully customizable in terms of color, size, shape and decoration.
URBAN LEGEND
Marble Bench | Pupil
With its luxury look and striking marble pattern, this poly-resin bench will fit perfectly to an indoor/outdoor use! It has the look of a marble product but weighs only 30kg and requires no maintenance. From the dining room to the bathroom, and the patio to the garden, it moves around the house effortlessly and with a unique style!