Treasures shaped by human hands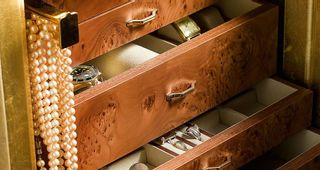 Italy is renowned throughout the world for its artisanal expertise. From small makers to industrial enterprises, handwork is expressed in every creative fashion. Furniture, lighting, decorative items, textiles... Designers reveal to us all the rich diversity of Italian craftsmanship.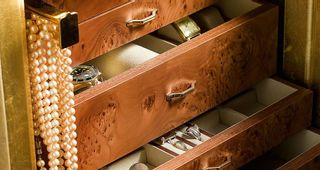 SIGNORIA FIRENZE
BED LINEN RAFFAELLO
The Raffaello collection is made with 100% Egyptian combed cotton sateen completely dyed in Italy granting an exceptional durability. The fabric possesses the wonderful silky touch and look that highlights the depth and light of the color. This stunning sateen 300 t.c. is available in 39 colors and in different sizes. Duvet covers, flat sheets, pillowcases, bottom sheets (with or without elastic), quilted coverlets and any other item can be produced in any size and customized to the preferred finish. Made in Italy
PRANDINA LIGHTING STORIES
Diver
The most beautiful stories are those in which we fully recognize ourselves. Diver comes with a complete range of table, wall, ceiling and suspension lamps. All of them have an internal opal white glass and an external crystal. Available in 2700 gold 3000K. It is the best interpreter of Prandina's values, as it expresses our perfection in blown glass, the beauty of new finishes, the courage to develop details and the ambition to demonstrate light in all its forms. A new collection, designed to tell the untold stories of light, where light emission is optimized by using blown glass.
RINA MENARDI
FLUTE 3
Decorative ceramic centerpiece, each product is unique and handmade in Italy.
NASONMORETTI SRL
TWIST
From the idea of movement comes Twist, a collection of table accessories with pure shapes and an elegant decoration made with a 'crisp' glass wire, now available in many different colors. Each element is characterized by a different size and different number of lines, which intersect to create a dynamic and continuously moving table.
LORENZI MILANO
Tidy cylinder box
Like the covering of a shell, the cylindric wooden box topped in Saffiano leather can hold among its soft Alcantara partitions all those objects, more and less precious, which by their shape or use cannot find a place in a container exclusively dedicated to them. The object case has its handle made of Springbok horn, a material which by its nature combines with a minimal and refined home interior.
MARIONI
PINS COFFEE TABLE WITH SPHERES
Pins side table in brass with retro-lacquered glass top and ceramic glazed spheres and base in contrasting color. Available in different finishes combinations.
BOSA
Sisters Collection
The Sisters collection consists of five sculptures vases in white ceramic. The five pieces are available in different finishes, all handmade and painted. The design of the collection comes from the hand of artist Pepa Reverter. They're Louise, Frida, Sofia, Helen and Clara, they're sisters. Imaginative, happy and caring. They love the beauty of free and open spaces, where their heads full of harmony and creativity can transmit light. A collection of vases that pays tribute to women of all cultures and times.
AGRESTI
Segreto Foglia Oro - Safe
Armoured jewelry case with pull out necklace bars. Shiny gold leaf steel. Inside drawers in matte finish Elm, 24 karats gold plated accessories.