CASA NATURA
CASA NATURA, vintage style bags and decor with an Eco theme: always evolving, always staying ahead - we have no definition as we're constantly rejuvenating our styles but with 1 constant: great, original, unique products at highly competitive prices.
Established in 1992 & with a constantly evolving product base, CASA NATURA brings you their original collection of decor items and vintage style recycled canvas bags for all occasions. With over 45 new models & designs for Spring/Summer 2021: from travel bags with waxed leather detailing to the most versatile beach bag on the planet; from the classic every-day mutli use shopper to stylized clutches & washbags; from all purpose vintage rucksacks to 'old school' messenger bags, the 2021 collection at CASA NATURA has all the elements for the desirable vintage look with bags for all seasons.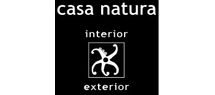 Add
News
18/11/2021 Collection 2022, Counting the days...

Every day we get closer to the big reveal! More than 40 new colours, designs, models & fabrics almost ready to be launched VERY SOON. Don't miss out, check back here to be the 1st to see the launch.

11/11/2021 Collection 2022, Getting Closer

Every day counts & every day is a step further towards the launch of the new 2022 collection. Logistics crisis delays aside, not much longer to wait until the BIG REVEAL here on MOM

05/11/2021 Collection 2022 Work In progress

For most, this year has been a great challenge. At Casa Natura we're still evolving & moving forward to actively develop our brand and product offering for 2022. Many new designs are already in progress and final tweaks are taking place right now to be ready & raring to go for 2022.