1DEA.ME DESIGN GIFTS
We create unique design gifts! Professional Team and a desire to make each Client happy help us to create high-demand products and successfully expand the geography of our sales. DREAM, PLAN, DO!
Create your own travel story! Travel Map — scratch-off gift maps of the world, specific countries and regions. By scratching off the special layer, you can mark countries and cities that you've visited, and plan new routes. #100BUCKETLIST - scratch-off gift posters with lifetime to-do lists. Оn the posters, there are interesting motivational tasks for anyone. Mark the completed task by scratching off the special layer, and set new goals for yourself. Inspiring gifts Every day we create design presents which gain love of many people from different countries!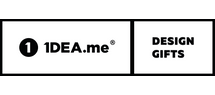 Add