ATELIER PIERRE JUNIOR
Atelier Pierre Junior is a young collection of fresh, playful, contemporary 'living accessories' for your interior and kid's room, with an interesting history.
With the introduction of Atelier Pierre in 2015, the Vanhalst family accessed the international market of 'living accessories', offering young Belgian designers a platform to create their first range. Entering the international stage for the first time, new customers rapidly showed interest in the cute, fresh and playful designs from the Vanhalst creative team. With the official licence to work with the iconic figurine of miffy, the fundamentals were born for Atelier Pierre Junior, already an "absolute must-have" kids collection.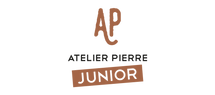 Add