FRANK&FRANK
Frank&Frank creates limited edition and unique pieces of Art Design products, made in Italy. City leather maps laser cut for interiors, hotels office and halls. Starting by handmade artwork, our goal is to create beauty from cartography.
We are a designers company focused on the creation of limited edition or unique pieces Art Design products, specifically cities map laser cut on leather and Art-city table for any kind of home interiors, hotel and hall. The leather is the element which they are engraved on by using laser technologies. What we carry out on leather vegetable tanned a regeneration, without intervening neither on the color nor on the surface. Our aim is to create art from cartography designing any city requested. Our product is one of a kind with an high level of customization.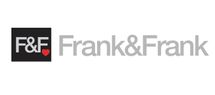 Add
News
04/11/2021 THE NEW MINOTAUR CITY MAPS IN LEATHER the courage to do amazing things

As modern Minotaurs we live in maze metropolises as sometimes terrifying, sometimes innocent creatures. A look to find the lost thread in the cities built of desires and fears. Our project is about to tell the feeling of looking at the world by providing a powerful reflection on the beauty of cartography.

06/10/2021 Nomadic cities - Portici Polo del '900 Turin

Turin. Kandahar, Milan, Aleppo, Black rock City, Hable and Matan; the cards are mixed, the maps become nomadic cities on the walls of the streets we live in, testimony of the change that will confuse the borders and territories in which our geography was oriented until yesterday. The map has the power to strip cities of any prejudice, thanks to its neutrality it helps us to abandon our deep-roote

06/08/2021 City leather maps Frank&Frank to Luxury GH in Alassio

Exposition city leathers maps Frank&Frank to Hotel Alassio Beach & SPA Resort Italia.