LIBECO HOME
Present at Maison&Objet Fair
From 08-12 September 2022
HOME LINEN
Hall 5A — Stands E12 - F11
Believe in Linen.
LIBECO Home manufactures finished linen products for the home such as bed linens, table linens, kitchen linens and interior decoration. LIBECO is the largest flax weaving mill in Belgium and is ranked among the largest linen manufacturers in Europe. The family business is located in Meulebeke and was established in 1858. In addition to local and sustainable production, superior quality is at the core of LIBECO's mission. Since 2006, we have held the title of Belgian Royal Warrant Holder and in 2014, the mill received the CO2-neutral label.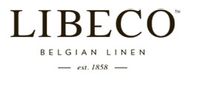 Add
News
16/06/2022 FALL / WINTER 2022

Our new collection is inspired by the wilderness, thus the colours and names. I envision the colours and stripes sitting beautifully in simple country houses and cabins all over the world. For me, it was once again time for a more colourful story, with lots of mixing and matching as always.

10/02/2022 SPRING / SUMMER 2022

This collection was inspired by desert colours. It was photographed in Belgium, far away from the Patagonian Steppe and the Falkland Current. The names were inspired by desert regions from around the world.

23/07/2021 FALL / WINTER 2021

It's a bit wild. Very colourful, and slightly daring. It was inspired by the backcountry. Untamed.