ZARALOBO
You will like geo, "Around the world" items made from old school maps, lamps, cushions, bags and frames.
And the lamp becomes an item. With the collection "Geo appears" lampshade and wall lights made from old school maps, the range expands to your home, cushions, wall decor, bags. The world is yours!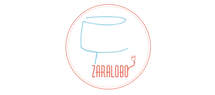 Add to selection
News
23/08/2017 PARIS DESIGN WEEK

Created in 2014, the Collectif Made in France in Transparency brings together committed designers making 100% of their furniture, objects and lighting in France. In 2015, they were at the Biennale of St Etienne, in 2016 at the Château de Maisons Laffitte ... Big MARKET STALINGRAD for Design Week.