PORUS STUDIO
Breath Out Creativity
A contemporary luxury furniture brand which blends Portuguese craftsmanship and outstanding materials, different aesthetics and lifestyle cultures. The luxury design pieces pass on emotion through the colorful recreations of hidden treasures all around the world. Through a continuous research for new ideas and insights, Porus Studio has been daring and certain of the advantage of combining craftsmanship and tailoring with industrial processing techniques to create unique products and by drawing on the worlds of product design, contemporary art and lifestyle.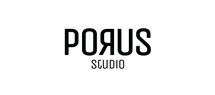 Add
News
03/09/2020 Timeless Art Déco Folding Screen

Seattral Folding Screen has a four-rectangular intersecting structure, composed by brushed brass, terracotta finished brass and powder coated wood in gold with brown patina. Seattle Folding Screen is a majestic furniture piece that will deliver a final sophisticated touch to any luxurious home decor.

03/09/2020 Decor Tip: Tennessee Armchair

Upholstered in dobby textile and velvet combination, featuring aged brushed brass feet, this curvy armchair can be a stylish update for a room, considering a variety of colors and textures. Deluxe, cosmopolitan, and modern are the perfect words to describe Tennessee, our contemporary armchair. The Tennessee armchair is designed to combine with a variety of deluxe décors.

03/09/2020 A Dining Chair to Meet Any Décor: Austin Dining Chair

Presenting itself as a must-have piece in any dining space, Austin dining chair is upholstered in dobby textile featuring a minimalist polished brass structure. Its arch legs details provide a distinctive dining chair design. Add function and style, this modern dining chair suitable for use in residential as well as commercial interior design projects.